Premium Ozone Water Systems for Laundry for Miami Lakes, FL, Homeowners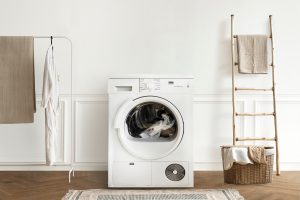 If you're like most people, laundry may be your least favorite chore. Not only can it seem never-ending, but it's a constant expense, both in terms of your water bill and laundry detergent. But what if there was a way you could save money on every single load of laundry you do? At Miami Water & Air, we can help with just that. We proudly install ozone water systems for laundry for homeowners in Miami Lakes, Florida, and beyond that can:
Improve Home Energy Efficiency
Our ozone systems for laundry help your clothes get just as clean when washed in cold water as hot water, resulting in potentially lower energy bills. The improved energy efficiency in your laundry process is better for the environment, too!
Reduce Expenses
When your water is free of contaminants, your clothes get cleaner, requiring less detergent—and detergent can be expensive! Clothes washed in water treated with ozone usually stay cleaner longer, as well, helping to reduce your water usage.
Clean Clothes Better
Hard water—the type of water found in most homes without water treatment systems installed—contains minerals that can build up on your clothes. Our water system uses ozone to oxidize and disinfect your home's water supply, helping to reduce mineral buildup, which results in fresher, cleaner clothing.
Let's Get Started
Interested in learning more about the many benefits of an ozone system for laundry? Reach out to us today to schedule a free home water test at your Miami Lakes, FL, residence!