Does Your Miami Lakes, FL, Home Have a Home Water Treatment System?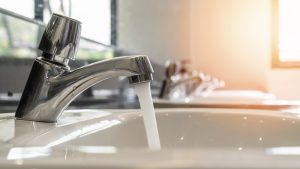 Have you ever thought about the water that comes out of the tap at your Miami Lakes, Florida, residence? Whether your home's water supply comes from a municipal source or a private well, there are a slew of contaminants that can affect its quality, including bacteria, chlorine, minerals, viruses, and other microorganisms. If this sounds concerning to you, consider turning to Miami Water & Air to expertly install a home water treatment system. We offer a number of different systems to suit a variety of needs, including:
Water Filtration & Drinking Water Systems
If your primary concern about your home's water is its drinking quality, we can install a whole-house water filtration or drinking water filtration system at your residence. Choose from the following premium systems crafted by leading manufacturer RainSoft:
Whole-house carbon filtration system
EC5 OxyTech™ whole-home filtration system
RCUV™ water disinfection system
Ultrefiner II drinking water purifier
Hydrefiner
Alkaline filter
Water Softeners
Perhaps you're tired of perennially scrubbing pesky hard water stains in the shower or pulling cloudy dishes from the dishwasher despite them being "clean." Maybe you're concerned about mineral buildup in your home's pipes. If this sounds familiar, allow us to expertly install either the EC5 or TC-M water condition system at your home.
Ozone Water Systems for Laundry
Feel like your clothes never come clean, or like you spend an arm and a leg on laundry detergent? Our ozone water system for laundry could help. It cleans your water using ozone, effectively disinfecting it, which results in cleaner clothes with each wash. You'll even be able to wash your clothes in cold water instead of hot water and expect them to get cleaner than before, saving you money each month!
Contact Us
To learn more about the home water treatment systems we install for Miami Lakes, FL, homeowners or to schedule a free home water test, contact us today!