Enhance Your Miami Lakes, FL, Home With a Drinking Water Filter System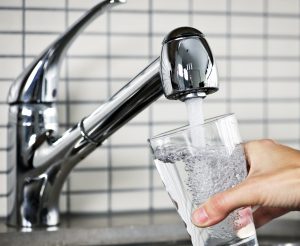 Does the water at your Miami Lakes, Florida, home taste bad? Maybe you're tired of paying for gallon upon gallon of water from the grocery store, and the idea of tasteless, clean water coming out of your tap sounds like a dream come true. If this sounds like you, we at Miami Water & Air can help. We offer top-tier drinking water filter systems for homeowners in Miami Lakes and beyond.
Choose Your Drinking Water Filter System
Want to do better for your home's water supply than simply installing a small filter on your kitchen tap? We install a variety of whole-house drinking water filter systems, all of which will help eliminate contaminants such as sulfur, manganese, lead, and iron, as well as viruses and bacteria, from your water supply. We source our filter systems from RainSoft, a leading manufacturer of water treatment products since 1953.
Schedule Your Free Home Water Test
Not sure which tyle of drinking water filter system is right for your Miami Lakes, FL, home? We're here to help. We'd be happy to schedule a free home water test at your residence to determine whether your home's water supply is safe to drink. And, once you receive the results of your water analysis, we can provide a same- or next-day installation of your new drinking water filter system! Contact us today to learn more about our convenient financing options, generous warranty coverage, and to request a home water test.