Well Water Treatment Systems Installed for Miami Gardens, FL, Residents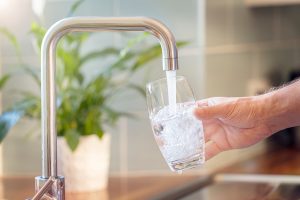 Did you know that the EPA isn't responsible for monitoring or treating private well water? Yes, you read that right—if your home's water source is a private well, it's up to you to test your water to ensure it's safe to drink. If that sounds overwhelming to you, don't worry; Miami Water & Air is here to help. We offer top-tier well water treatment to homeowners in Miami Gardens, Florida, and beyond.
What Sets Us Apart?
At Miami Water & Air, we've made it our mission to help homeowners enjoy clean, drinkable water that tastes great. With decades of experience under our belt, we're proud to offer:
World-class customer service – When you partner with us for your home's well water treatment, you can trust that we've got your back. We provide ongoing service for all the products we install, providing comprehensive solutions for all our clients.
Premium products – We offer a vast array of well water treatment solutions, including disinfection systems and carbon filtration systems that address contaminants and water conditioning systems that remove hard minerals.
Expert installation – All of our employees receive extensive factory training to ensure flawless installations every time. We're so proud of our workmanship that we stand by it with a one-year installation guarantee in addition to a limited lifetime warranty.
The Well Water Treatment Systems We Trust
As an authorized RainSoft dealer, we're proud to offer our customers the very best home water treatment systems on the market. The primary well water filtration system that we install is the RainSoft EC5 OxyTech system. This system effectively reduces the amount of iron, manganese, and hydrogen sulfide in your tap water, which can dramatically improve the taste, smell, appearance, and overall quality of the water.
In this well water treatment system, the water first enters the compressed aeration chamber where it is oxygenated as it passes through. As the oxygenated water continues to flow through the system, it converts the dissolved minerals and gases into physical particles so they can be filtered out. Next, the water is sent through the multimedia filter bed where these contaminant particles are trapped and removed.
Our Professional Installation
When you partner with Miami Water & Air to have a well water treatment system installed, you can trust our highly trained technicians to complete the installation with the utmost care and precision. They'll treat your home with the respect it deserves every step of the way and will ensure that your water treatment system is installed flawlessly so that it will provide many years of reliable service. Your system will also be backed by RainSoft's limited lifetime warranty to give you peace of mind in your investment.
Schedule a Consultation
To learn more about having a well water treatment system installed at your home in Miami Gardens, FL, contact Miami Water & Air today. We'll be happy to schedule a complimentary consultation at a time that works best for you!