Upgrade Your Miami Gardens, FL, Residence With a Home Water Treatment System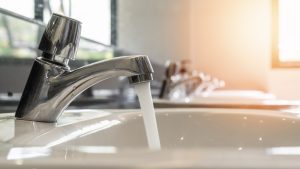 Clothes that never seem to come entirely clean. Floating residue in your drinking water. Hard water stains on your glassware and in your shower. Sound familiar? If you're dealing with any of these home water woes, turn to Miami Water & Air to install a premium home water treatment system at your Miami, Florida, residence. As your trusted local water and air experts, we can solve all these problems and more, helping to make your home's water cleaner—something that everyone wants.
Our Top-of-the-Line Water Treatment Systems
At Miami Water & Air, we're proud to offer home water treatment systems crafted by industry-leading manufacturer RainSoft. RainSoft has been in business since 1953, earning the industry expertise necessary to manufacture truly superb water treatment systems for residential homes. We can install a variety of RainSoft products at your Miami-area home, including:
Drinking water systems
Ozone water systems for laundry
Filtration systems
Water softeners
What Sets Us Apart
While some home water treatment system installers leave it up to you to do your own research on the right solution for your home, we at Miami Water & Air are different. We'll provide you with a free home water analysis to help determine which system is right for your distinct needs, and then we'll expertly install your new home water treatment system with detail-oriented care and precision. In fact, we're so proud of our workmanship that we stand by it with a one-year installation guarantee—as well as a limited lifetime warranty—for your total satisfaction!
Get in Touch
Don't wait to have a home water treatment system installed at your Miami, FL, area home! Contact Miami Water & Air today to learn more about our top-tier products and convenient financing options or to schedule a same- or next-day appointment at your residence.