Drinking Water Filter Systems Installed for Residents of Miami Gardens, FL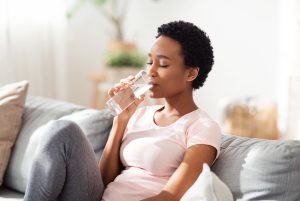 Even if the tap water at your Miami Gardens, Florida, home complies with all federal and municipal standards for water quality and safety, it may still fall short of your own personal standards. Many homeowners feel that the water that comes out of their taps has an off-putting taste or an unpleasant odor. Some might feel that their tap water is okay for showering and doing laundry, but not for drinking. If this is the case, you can turn to Miami Water & Air to have a drinking water filter system installed at your home.
Drinking Water Filtration Systems & More
Drinking water filter systems are just one of the many water treatment products that we offer. In fact, as an authorized RainSoft dealer, we offer a wide selection of cutting-edge water and air treatment systems that can help make your home safer, healthier, and more suitable to your lifestyle. When you contact us to inquire about having a drinking water filter system installed, we'll start by setting up a free consultation. During this meeting, we'll provide you with a complimentary water test that will allow us to examine the composition of your tap water. That way, we can recommend the RainSoft drinking water filter that will be the best fit for your home.
Our Pledge to You
You can trust our highly trained technicians to install your drinking water filter system flawlessly the first time so that you'll be able to enjoy fresh, clean water straight from your kitchen faucet. Moreover, your water filtration system will be backed by RainSoft's limited lifetime warranty, so you can rest assured that your investment is well-protected for many years to come. We proudly stand by our installation work, and have long maintained an A+ rating from the Better Business Bureau as evidence of our unwavering commitment to customer satisfaction.
Get Started Today
Contact Miami Water & Air today to learn more about having a drinking water filter system installed at your home in the Miami Gardens, FL, area.