Have a Well Water Filtration System Installed at Your Home in Kendall, FL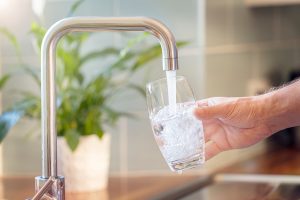 Some people tout well water as being better than water from a municipal water supply because the latter is treated with chemicals whereas the former is not. But just because well water doesn't have added chloride, fluoride, and other minerals, that doesn't mean it's entirely pure. In fact, there may be certain kinds of bacteria present in well water that is not present in municipally treated water. Likewise, there is often more sediment in well water, which can give it a cloudy appearance that many homeowners find off-putting. If the water at your Kendall, Florida, home comes from a nearby well and you find that it doesn't quite meet your standards, turn to the professionals at Miami Water & Air to have a well water filtration system installed.
The Products We Trust
We offer a wide selection of products from RainSoft, a manufacturer whose name is synonymous with high-quality home water treatment systems. In order to determine which well water filtration system is most appropriate for your home, we'll start by providing you with a free water analysis. This will help us identify what kind of impurities are in your water so we can recommend one of the following systems:
EC5 OxyTech™ – This well water filtration system eliminates dissolved solids such as sulfur and iron to improve the taste, smell, and appearance of your tap water.
QRS Carbon Filtration System – By processing your water through a series of carbon filters, this system can remove sediment and other particles.
RCUV™ Disinfection System – While some well water disinfection systems on the market use chemicals, the RCUV disinfection system uses UV light to destroy microorganisms including bacteria and viruses.
Schedule a Consultation
To learn more about having a well water filtration system installed at your home in Kendall, FL, contact Miami Water & Air today. We'll be happy to schedule a complimentary consultation at a time that's convenient for you!