Your Source for RainSoft Water Softeners in the Kendall, FL, Area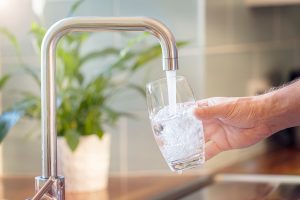 Homeowners in Kendall, Florida, and the surrounding area who are looking to have a water softener system installed can turn to the professionals at Miami Water & Air. For more than 30 years, we've been installing top-tier water and air purification systems for local residents, and we would love to add you to our long list of satisfied customers. While hard water may technically be safe to drink and use for household tasks, it's not always appetizing, and can even prevent soap from coming to a full lather, which can make washing the dishes or taking a shower frustrating, to say the least. So, if you're tired of dealing with hard water at your home, we can install a RainSoft water softener system that will soften things right up!
What Is Hard Water & What Causes It?
Simply put, "hard water" is a term used to describe water that has high mineral content. When groundwater percolates up through limestone or chalk deposits—which are rich in minerals such as calcium, magnesium, and sulfates—these particles leech into the water. Consuming hard water does not have any adverse health effects, but using it around the house can cause a number of problems, such as:
Clothing that feels stiff or dry after being laundered
Crusty, yellowish deposits on and around faucets
Cloudy spots on your dishes after being washed
Clogged sinks and water heater pipes
Skin that feels itchy or dry after bathing
Having a water softener installed is the most effective way to combat hard water. Through a process called ion exchange, water softeners treat hard water by removing the metallic particles and replacing them with sodium ions. This not only improves the taste and smell of the water, but also makes it more suitable for household tasks, and prevents you from having to wash your clothes or dishes multiple times before they look and feel clean.
Schedule a Consultation Today
To learn more about having a RainSoft water softener system installed at your home in the Kendall, FL, area, contact Miami Water & Air today. We'll be happy to schedule a complimentary consultation at a time that's convenient for you!