Your Local HVAC Service Expert in the Kendall, FL, Area
Don't trust your property to just any HVAC company. Turn to the professionals counted on across the Kendall, Florida, area for more than three decades. At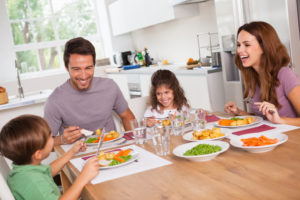 Miami Water & Air, we are your premier source for top-tier HVAC services, innovative, energy-efficient products, and a commitment to delivering exceptional HVAC installation, repair, and maintenance.
We Offer All the HVAC Services You Need
When you hire Miami Water & Air, you'll get more than an HVAC company, but a partner that can handle all your HVAC service needs, from installation of new systems to repair and maintenance of existing ones.
HVAC Installation
At Miami Water & Air, we offer and install an extensive range of commercial and residential HVAC systems from renowned brands like Carrier and Bryant. Whether you need a packaged rooftop solution or a cutting-edge mini split unit, we have the HVAC service expertise to recommend and install the ideal model for your home or business.
HVAC Repair
Is your HVAC system showing signs of trouble? Our skilled technicians can diagnose the issue promptly and offer effective HVAC repair or replacement services. Whether it's a sudden breakdown, inefficient heating or cooling, or any other issue, we've got you covered.
HVAC Maintenance
Preventative maintenance is key to ensuring the longevity and consistent performance of your HVAC system. Our skilled professionals will identify and address minor concerns before they escalate into major problems. This proactive HVAC service prevents potential breakdowns and ensures year-round optimal performance.
Contact Us to Learn More About Our HVAC Services
At Miami Water & Air, we offer a combination of industry experience, outstanding customer service, and the best HVAC products available. Our one-year installation guarantee and limited lifetime warranty on RainSoft products provide you with further peace of mind.
If you're in the Kendall, FL, area and need HVAC services, Miami Water & Air is your go-to solution. Contact us today to experience the difference firsthand.