Home Water Filter Systems Installed for Homeowners in Kendall, FL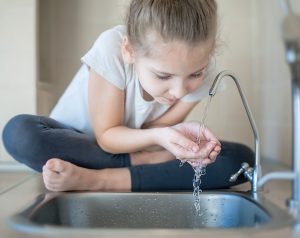 If you're unhappy with the quality of the tap water at your home in Kendall, Florida, you may be looking to have a home water filter installed. But with so many different systems out there, how can you know which one would be the best for your home? That's where Miami Water & Air comes in. While there's no one-size-fits-all solution to poor water quality, our water treatment professionals can provide you with a complimentary water analysis that will help determine which water filter would be most appropriate for improving the quality of your tap water.
What Don't You Like About Your Water?
Before having a water filter system installed at your home, it's important to first consider what it is you dislike about your tap water. Does it have an off-putting odor? If so, does it smell fishy or more like rotten eggs? Does it taste metallic? Does it have a cloudy appearance? Are there visible particles floating in it? While your water analysis will help us identify the chemical makeup of your tap water, it also helps to know which aspects of your water you find displeasing so we can recommend the best home water filtration system to address these specific issues.
Our Water Filtration Systems
We install top-of-the-line home water filter systems from industry-leading manufacturer RainSoft. Some of our most popular products include the:
QRS Carbon Filtration System – This whole-house carbon filtration system effectively removes sediment and eliminates unwanted tastes and odors
RCUV Water Disinfection System – This water treatment system removes some of the most common microorganisms found in tap water without using chemicals.
Ultrefiner II Drinking Water Purifier – This system uses three high-quality multistate filters to purify water for drinking and cooking
Hydrefiner II – Ideal for reducing high quantities of chlorine and other impurities
Contact Us Today!
To learn more about which home water filter system would be the best fit for your home in Kendall, FL, or a nearby community, contact Miami Water & Air to schedule a free consultation.