Invest in a Drinking Water Filtration System for Your Home in Kendall, FL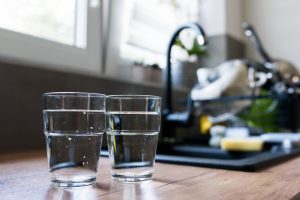 If you're less than thrilled with the quality of the tap water at your Kendall, Florida, home, a drinking water filtration system might be just what you need to rectify the situation. Whether your water comes from a municipal water supply or a private well, it may contain chemicals, impurities, or high concentrations of metallic minerals that affect its taste, smell, and appearance. As the area's premier water treatment specialists, Miami Water & Air has helped countless local homeowners improve the quality of their tap water—and we would love to do the same for you!
Industry-Leading Water Filtration Systems
We are proud to be a certified dealer for RainSoft, a manufacturer that is known far and wide for their top-quality home water treatment products. When it comes to drinking water filtration systems, those offered by RainSoft are truly superior to any other systems you'll find on the market. The most common systems that we install are:
Hydrefiner II – By processing your water through a highly compressed carbon block filter, this system can dramatically reduce the taste and odor of chlorine that many homeowners find to be off-putting.
Ultrefiner II – This drinking water filtration system uses three multistage filters to purify tap water and address a variety of drinking water concerns such as microscopic particles and high concentrations of lead, chromium, copper, and chlorine.
To determine which RainSoft water filter system will most effectively improve the quality of the water at your home, we'll start by providing you with a complimentary water analysis. Based on our findings, we'll recommend one of the above systems. However, whether you're receiving the Hydrefiner II or Ultrefiner II system, you can be sure that it will be installed flawlessly by our highly trained technicians. Moreover, your drinking water filtration system will be backed by RainSoft's comprehensive limited lifetime warranty to ensure peace of mind in your investment.
Get Started Today
Contact Miami Water & Air today to learn more about improving the quality of the tap water at your Kendall, FL, home with a RainSoft water filter system.