Water Softener Systems Expertly Installed for Homestead, FL, Residents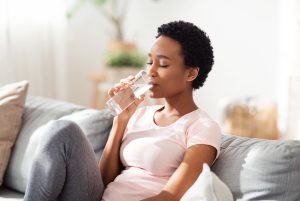 Are your dishes speckled with cloudy spots when they come out of the dishwasher? Is there a crusty whitish residue on your faucets and water-using appliances? Do your clothes feel stiff and scratchy after they've been laundered? If so, you're one of the many homeowners in the Homestead, Florida, area that has hard water. While hard water is safe for consumption, the aforementioned side-effects can be frustrating to deal with and, over time, can also cause damage to your plumbing. At Miami Water & Air, we can rectify these issues by installing a water softener system at your Homestead residence.
Your Trusted Source for Industry-Leading Water Softeners
As the premier RainSoft dealer in South Florida, we offer a number of world-class water softener systems from this trusted manufacturer. These water softeners remove metallic minerals such as calcium and magnesium that contribute to water hardness and replace them with sodium ions. Our most popular options include:
The EC5 Water Conditioning System – This water softener provides real-time status notifications for filter changes and other servicing needs to ensure that you're always getting the best-quality water at your home. The energy-efficient power supply also helps to keep the operating costs of this water softener system to a minimum.
The TC-M Water Conditioning System – This system is available in various configurations and uses a computer-controlled water meter to soften water as you need it, removing metallic minerals to eliminate the headaches of hard water.
Getting Started Is Easy
When you contact us, we'll start by providing you with a free water analysis. This will allow us to see the chemical makeup of your tap water and determine which water softener system is most appropriate for your home. You can trust our highly trained and certified technicians to install your new water treatment system in accordance with RainSoft's best practices to ensure that it works as it should and provides you with a world of benefits such as softer laundry, sparkling dishes, and residue-free surfaces.
Contact Us Today
To get started, contact Miami Water & Air today. We'll be happy to schedule a consultation at your Homestead, FL, home and help you find a water softener system that meets your needs.