Expert Water Softener Repair for Homestead, FL, Homes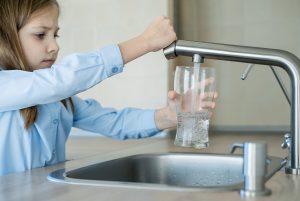 If your home has a water softener installed, you've likely become used to the silky-smooth water and the many benefits that soft water offers. So, when your water softener breaks, you'll likely want to have it repaired as quickly as possible so you don't have to go another day with hard water. That's where Miami Water & Air comes in. A local water and air specialist with decades of industry experience, we're the pros to turn to for water softener repair at your home in the Homestead, Florida, area.
What Sets Us Apart?
Your home's water softener system was likely a big investment, so you don't want to entrust its repair to just any company that's still earning its stripes. But at Miami Water & Air, our unparalleled experience sets us apart from the rest. We're proud of the first-rate water softener repair projects that our factory-trained technicians perform. In fact, we're so confident in our workmanship that we stand by it with a one-year installation guarantee. Our personalized customer service makes it easy to receive the water softener repair you need—quickly.
Let's Get Started
If you're already tiring of having to use hard water at your home due to a broken or malfunctioning soft water system, don't hesitate to reach out to us at Miami Water & Air as soon as possible. We offer convenient financing options and would be delighted to schedule a consultation at your Homestead, FL, residence!