Calling All Homestead, FL, Residents Seeking Ozone Water Systems for Laundry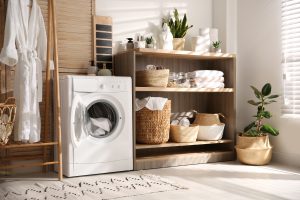 If you're like most people, you're tired of doing laundry. It seems like a never-ending chore, causing your water usage to skyrocket and your clothes to wear out faster than you'd like. But what if there was a solution that could make your clothing last longer and help you save money on every single load of laundry you do? For Homestead, Florida area residents, there is one: Miami Water & Air's ozone water system for laundry.
The Benefits of an Ozone Water System for Laundry
An ozone water system for your laundry is the thing you didn't know you needed. Consider the many benefits these premium systems offer:
Cleaner laundry – As the ozone oxidizes and disinfects the normal water your washing machine uses, the water becomes cleaner, resulting in fresher laundry with less mineral buildup.
Reduced water and energy usage – Not only will you likely do less laundry as a result of having cleaner clothes, resulting in reduced water usage, but you'll also be able to wash clothes with cold water instead of hot water, which means less energy usage. Using cold water for laundry is also better for the environment!
Save money with every load of laundry – Ozone water systems allow you to use less laundry detergent, saving you money at the supermarket. You'll also likely spend less on clothes overall, since your clothes will have less exposure to harsh chemicals in detergents.
Our ozone water system is designed and assembled in the USA, and mounts simply behind your washing machine, making for fast installation by one of our factory-trained, background-checked installation technicians!
Contact Us Today
At Miami Water & Air, we offer complete, turnkey water and air systems for Homestead, FL area residents. We back our workmanship with a one-year installation guarantee, and we proudly fix and service everything we sell. Contact us today to schedule a consultation at your home!