Enhance Your Homestead, FL, Home With a High-Quality Alkaline Water System
Do you like the taste of the tap water at your Homestead, Florida, home, or does it have a foul taste or odor? If the latter is true, consider investing in an alkaline water system from the local, reliable team at Miami Water & Air. Not only will your water taste better, but you'll no longer have to spend money on bottled water or disposable filters—talk about savings!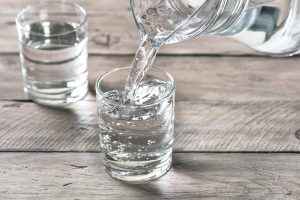 Our Alkaline Water Filter Systems
At Miami Water & Air, we pride ourselves in installing water treatment products from the industry's most highly regarded manufacturer—RainSoft. The alkaline water systems we provide work by increasing your water's pH levels through the addition of calcium and magnesium. As a result, there will be a more balanced, natural pH that will make your water taste better. Additionally, some benefits of drinking alkaline water over mildly acidic water include:
Antioxidant benefits
Reduction of acid reflux
Detoxification
Bone health
Let's Get Started
Miami Water & Air is your premier source for an alkaline water system that will help enhance the water quality at your Homestead, FL, home. In fact, we've been installing water treatment systems for Florida homeowners for more than 30 years, so you can count on us to get the job done. For additional peace of mind, all of our workmanship is backed by a one-year installation guarantee and a limited lifetime warranty.
For more information about our alkaline water systems or to schedule a free home water test, contact us today. We look forward to working with you.