Have a Water Softener System Installed at Your Cutler Bay, FL, Residence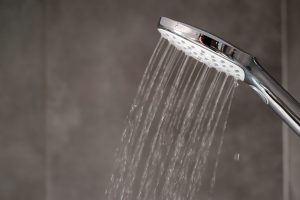 Many homeowners in Cutler Bay, Florida, contend with problems caused by hard water. While hard water is considered safe for consumption, its high concentration of metallic minerals makes it less than ideal for many household tasks. For instance, washing your dishes with hard water often results in streaks and spots on the dishes once they're dry. Over time, hard water can also cause a crusty whitish-yellow substance called lime scale to build up on and around your faucets and water-using appliances. Hard water can also affect your laundry, leaving your clothes feeling stiff when they come out of the wash. If you've been dealing with any of these issues and you're ready to put an end to your hard water woes, turn to the professionals at Miami Water & Air to have a water softener system installed.
Our Water Softener Systems
As the area's exclusive RainSoft dealer, we are pleased to offer our customers top-of-the-line water softeners from this world-class manufacturer. Also commonly referred to as water conditioners, the water softeners that we install are designed to effectively remove metallic minerals that cause water hardness, such as calcium, magnesium, and iron. Our most popular systems include the:
EC5 Water Conditioning System – The most technologically advanced water softener offered by RainSoft, the EC5 system is available in various configurations with many different features to suit your needs. This water softener system is incredibly user-friendly as it provides real-time status notifications when the salt is running low, when power is lost or restored, when the filter needs to be changed, and when the system needs to be serviced.
TC-M Water Conditioning System – This water softener system uses an advanced, multi-stage process to lessen the amount of hard-water-causing particles in your tap water through an ion exchange process. It also features a self-cleaning control valve to ensure a consistent flow of water through the system, as well as an energy-efficient power supply to keep operating costs as low as possible.
While both of these water softeners are great for treating hard water, the one that is best suited for your home will largely depend on the composition of your water. To determine this, we'll provide you with a complimentary water analysis to get a closer look at which minerals are causing your water hardness. To schedule your water analysis, contact Miami Water & Air today. We proudly serve homeowners throughout Cutler Bay, FL, and the surrounding communities.