Enjoy Better Water at Your Cutler Bay, FL, Home With a New Drinking Water Filter System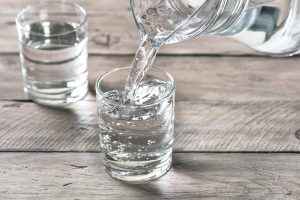 Does the water at your home leave you with a bad taste in your mouth? Maybe you're tired of spending an arm and a leg on bottled water every week, or perhaps filling up your clunky water filter pitcher is your least favorite chore. If any of this sounds familiar, consider investing in having a whole-home drinking water filter system installed at your Cutler Bay, Florida, home.
The Benefits of a Drinking Water Filter System
A home water filter system will make your tap water taste better, yes—but have you considered the other benefits of great-tasting water? Filtered water makes better coffee, better bread and pizza dough, and better-tasting ice. Filtering your home's water can also remove potentially harmful viruses, bacteria, and other microorganisms, allowing you to rest assured that your home's water supply is safe to consume.
What Sets Us Apart?
When you turn to us at Miami Water & Air, you can trust that you're partnering with a true professional. All of our technicians are factory trained to ensure the utmost attention to detail, and we only source our drinking water filter systems from a leading manufacturer: RainSoft. You'll also benefit from RainSoft's limited lifetime warranty as well as our five-star customer service.
Reach Out Today
Interested in learning more about our drinking water filter systems? Contact us today with any questions or to schedule a free home water test at your Cutler Bay, FL, residence.