Is It OK to Drink Hard Water?
Nov 03, 2021
Is It OK to Drink Hard Water?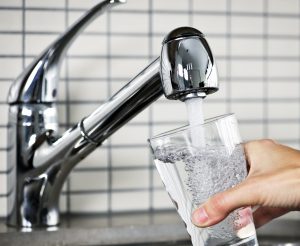 Hard water: You've likely heard the term, maybe online or from other homeowners discussing the soft water systems they have installed at their residences. But what exactly is hard water, and is it OK to drink? How does hard water affect your home, and what are the major benefits of soft water vs. hard water? In this article, we're outlining everything you need to know.
What Is Hard Water?
You might know hard water as the not-great-tasting water that comes out of your tap. But what exactly makes hard water "hard?"
In short: Hard water contains minerals. The USGS defines water hardness by the "amount of dissolved calcium and magnesium in water." Water that flows through public buildings and houses varies in hardness levels, with 180 mg/L considered very hard, 61-180 mg/L deemed hard or moderately hard, and less than 60 mg/L considered soft, according to the U.S. Department of Interior and the Water Quality Association.
Is Drinking Hard Water Safe?
Now that you know what hard water is, you may be wondering whether or not it's safe to drink.
The short answer is yes, hard water is certainly safe to drink. In fact, studies have shown that drinking hard water can increase your intake of essential minerals, which can have positive health effects.
Unfortunately, hard water often tastes bad, which can result in homeowners actually drinking less water than they would if their tap water tasted great (like soft water usually does). Alternatively, some regularly spend money on bottled water, negatively affecting the environment and their wallets.
A Better Alternative
While hard water is safe to drink, if it tastes bad, you're less likely to stay as hydrated as you should. Instead of having to build the cost of bottled water into your budget, why not make a one-time investment in a water softener system for your home? Besides its great taste encouraging you to drink more water, soft water has a plethora of other benefits for your home, including:
Reduced mineral deposits in sinks and bathtubs, making for easier cleaning and less money spent on cleaning supplies
Clearer, shinier dishes
Less buildup in pipes, which can extend the lifespan of your appliances
Clothing lasting longer due to reduced exposure to minerals when doing laundry
Turn to Miami Water & Air
You've read up on the safety of drinking hard water and learned about soft water as a potentially better alternative. Now, are you ready to have a water softener system installed at your home?
If so, don't hesitate to reach out to Miami Water & Air. We provide complete water and air treatment systems, as well as free water tests, quick installations, and ongoing service you can rely on. We offer a variety of water softener options for every homeowner, and we'll gladly walk you through your choices and help you make the right decision for your home. What's more, we back all our water softeners with a one-year installation guarantee, as well as a manufacturer limited lifetime warranty. Contact us today to find out more about our premium water softeners, convenient financing, and same- or next-day installations!