How to Avoid Hard Water Stains in Showers
Nov 03, 2021
How to Avoid Hard Water Stains in Showers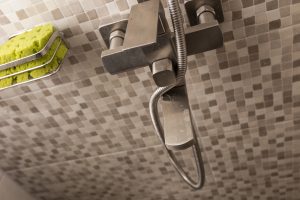 Have you recently invested in a beautiful new glass shower door and want to prevent hard water stains from marring its appearance? Maybe your shower isn't new, but you'd like to be rid of the hard water stain buildup problem—as well as other effects of hard water—once and for all. Hard water stains are a result of mineral buildup from hard minerals in your water supply. Here are a few tried-and-true methods for avoiding hard water stains in your home showers:
Clean Regularly
No one likes the idea of cleaning the shower every day, but it's perhaps one of the most effective things you can do to prevent the long-term buildup of hard water stains in your home's showers. While it's best to clean your shower with a shower cleaner and towel or sponge, you can also simply purchase a squeegee, using it after every shower on the walls and door to remove leftover water. A microfiber cloth can also work, but these aren't as effective at removing all the water droplets left behind.
Seal Your Shower
Another thing you can do to avoid hard water stains is seal your shower walls and doors with a protectant manufactured specifically to protect glass and tile from hard water mineral buildup. This is a great solution for people who rent rather than own their home, and who don't have the ability to have a water softener system installed at their residence. Some shower sealants are considered all-in-one protectants that will clean as well as seal your shower. Make sure to check how long the sealant lasts, as well; you'll need to reapply the product regularly to keep your shower looking pristine.
DIY a Cleaning Agent
There are a slew of home remedies out there that claim to remove hard water stains from showers. Most require simple ingredients you likely already have on hand, such as vinegar, baking soda, lemon juice, and alcohol. The most common DIY cleaning agents are a 1:1 ratio mixture of water and vinegar, a paste made of baking soda and vinegar, and simple lemon juice. Whichever one you try, be sure to let it sit on the hard water stains for some time before wiping it off to maximize its efficacy.
Have a Water Softener Installed
The easiest way to avoid hard water stains in showers? Prevent them before they happen by investing in a water softener system for your home. Aside from causing unsightly stains in showers, hard water can also taste bad and mar your dishes with cloudy spots, making a water softener a multi-faceted solution.
For Florida homeowners, that's where Miami Water & Air comes in. We proudly install top-of-the-line water softener systems crafted by RainSoft, an industry leader in home water treatment and filtration systems. Turn to us for same- or next-day expert installation, which we back with a one-year installation guarantee and a limited lifetime warranty. We also offer free home water tests and convenient financing options, so don't hesitate to reach out today!