How Do I Know My Water Softener Is Working?
Nov 09, 2020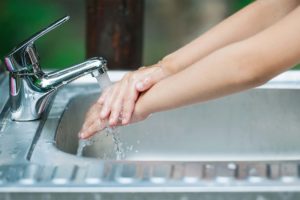 Most homeowners in South Florida find that having a water softener is essential. The local water supply is rife with minerals, such as calcium and magnesium, which cause hard water. This can lead to a variety of frustrating problems including dull-looking hair after bathing and cloudiness on clean dishes to name just a few. If you have one of these systems installed in your home, you might be wondering "how do I know if my water softener is working?" It's a common question, as many of the signs of a malfunctioning water softener can be subtle.
Understanding the Basics of Water Softening
Diagnosing a water softener that is not working properly requires first understanding how the softening process works. With a typical water softening system, the calcium and magnesium ions that are present in hard water are replaced with sodium ions. But how does it achieve this?
Hard water passes through a tank with negatively-charged resin that strips and retains magnesium and calcium ions. Over time, the resin becomes saturated with these ions and needs to be regenerated. This is where sodium comes in. When the resin needs to be regenerated, it is flushed with sodium-rich water, which removes the minerals.
Usually, but not always, problems with a water softener can be traced to the regeneration process. If minerals are not removed from the resin in a timely matter, the system will not perform properly. Interruptions to this process can have a variety of causes, including tank leaks, improperly set or broken timers, and clogged valves.
Ways to Tell That Your Water Softener Isn't Working
If you're asking how to tell if your water softener isn't working, you're likely noticing problems similar to those you experienced before having the system installed. For example, if you notice any of the following, you likely need to have your water softener serviced:
Reduced water pressure
Feeling as if a thin film is on your skin after washing your hands or bathing
Mineral buildup in your tubs and sinks
Stubborn spots on clean dishes, silverware, and glassware
Dingy and stiff-feeling laundry
Of course, you don't need to wait to experience problems with your home's water to determine if your water softener is working. You can also perform a simple test occasionally using pure liquid soap. Put the soap on your hands and run it under water. If the soap doesn't lather and bubble, it could be a sign that your water softener needs to be repaired or serviced. Additionally, you can get a more precise reading of your water's hardness with a test kit, which is available online.
Your Source for a High-Performance Water Softener & Comprehensive Service
If you live in South Florida and experience frequent problems with your current water softener, consider having Miami Water & Air install a replacement system. We install premium products from the renowned manufacturer RainSoft that are designed to provide a lifetime of soft water and hassle-free performance. Our advanced EC5 water softener, for instance, is computer controlled and provides real-time status updates for low salt levels, loss of power, and filter change requirements. This means you'll never again have to wonder if your water softener is working. The systems we install are also equipped with top-of-the-line features, such as self-cleaving valves, self-lubricating motors, and fail-safe features to ensure worry-free operation.
Additionally, when you have a water softener installed by Miami Water & Air, you'll be able to count on us to provide ongoing service. From salt delivery and filter changes to performing any necessary repairs, we provide everything needed to ensure your water softener functions properly over the long term.
To learn more about the water softeners we install, contact Miami Water & Air to schedule a free water test at your home.