Is Hard Water Bad for Plants?
Feb 07, 2022
Is Hard Water Bad for Plants?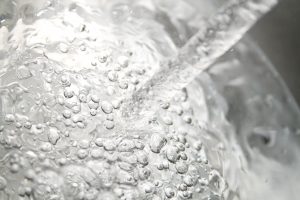 Are you one of those people who can't seem to stop acquiring houseplants, getting excited to learn the care regimen for each new species you bring into your home? Maybe you have a blooming interest in gardening and want to learn all you can about how to help your new plant babies thrive. You might even be a landscape enthusiast, interested in keeping your home looking as beautiful as possible and maintaining your outdoor living space to curate the ultimate oasis to relax in at the end of the day.
Regardless of your relationship with plants, you've likely wondered whether hard water is bad for plants and whether you should water your plants with soft water instead. While there are many considerations to take into account when it comes to a plant's health, it's safe to say that in general, hard water can negatively affect plants, given that its often chock full of minerals that the plant doesn't need and that might even harm it. Let's dive into the top few ways that hard water can hurt plants.
Hard Water Can Stunt Growth
A certain amount of minerals can be good for some plants, but if your garden contains a lot of diverse varieties of plants, it might be a good idea to consider investing in a home water softener system because high levels of magnesium and calcium can sometimes actually stunt plant growth. Hard water can also cause mineral buildup on the roots of the plant and the soil it's planted in, which can prevent the plant from receiving the actual H2O that it needs to grow tall.
Hard Water Can Leave Buildup on Leaves
Have you begun to notice a white film or coating on your plant's leaves? While this can be attributed to a number of different maladies, a common culprit is hard water, as it can actually cause mineral buildup on plant leaves. This buildup can prevent your plants from breathing properly, eventually causing them to wilt—the opposite of what you want for houseplants, in particular!
Hard Water Can Change Plant Color
Remember learning about chlorophyll in your high school science class? Turns out, it's pretty essential for plants to be able to breathe (through the process of photosynthesis). Chlorophyll is what pigments plants green, and hard mineral buildup can affect a plant's chlorophyll levels. The result? Your plants could lose their pigmentation, turning yellow and dull. It can also affect their ability to produce oxygen.
Does Your Home Have Hard Water?
Now that you've read up on the ways that hard water can affect your plants, you might be interested in investing in a home water softener system. Miami Water & Air can help you there! We install water treatment systems, including premium home water softeners, for homeowners all across Florida. We have decades of experience, stand by our work with a strong warranty, and provide all the ongoing service you'll ever need for your home water softener system. When you contact us, we'll also provide a free home water test to help you determine if a water softener system is right for your home!
Reach Out Today
To learn more about the home water softener systems we install for Florida homeowners, don't hesitate to reach out today! We'd be delighted to answer any and all of your questions and schedule a same- or next-day consultation at your home.