Are hard water stains permanent?
Dec 06, 2022
Are Hard Water Stains Permanent?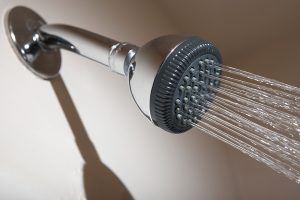 As a South Florida homeowner, you know all too well how frustrating hard water stains can be. Whether they appear on your dishes after you've already run them through the dishwasher or they show themselves on your shower walls even after you've scrubbed them, these stains can be time consuming to deal with. But are they permanent? While they are a nuisance, they can be removed. And at Miami Water & Air, we can give you some options to remove them yourself as well as discuss our water softener systems that can make this chore a thing of the past.
What Is Hard Water & Why Does It Stain?
Hard water is high in dissolved minerals—largely calcium and magnesium—and while it isn't bad for your health, it can make soaps less effective. As a result, you have to scrub a lot more and a lot harder to get the job done. Hard water stains are just traces of minerals that leave behind a chalky residue on surfaces. These stains aren't permanent, but if they're allowed to build up over time, you could end up with layers of residue in your bathroom plumbing or dishwasher that can lead to costly repairs down the line.
How to Clean Hard Water Stains
So, what is the best way to remove these hard water stains? Let's break it down!
White vinegar – A white vinegar and water mixture is your best bet when it comes to removing hard water stains.
Baking soda – Creating a paste with baking soda and water can help scrub away hard water stains.
Borax – A mix of borax and vinegar can get the job done and works exceptionally well on toilet bowls.
Alternatively, you can invest in a water softener system from Miami Water & Air to prevent these stains from forming to begin with.
Water Softener Systems From Miami Water & Air
Here at Miami Water & Air, we offer two premium water softener models to choose from: the EC5 water softener and the TC-M water softener system, both of which have advanced features for homeowners who want the best for their residence. When you contact us to schedule a consultation at your residence, you can expect a same-or next-day appointment and a free home water analysis test. Then, we'll expertly install a premium water softener system at your residence. And, at the end of the day, you can rest easy knowing your investment is covered because we back all our work with a one-year installation guarantee and a limited lifetime warranty.
Contact Us Today to Learn More
Hard water stains aren't permanent, but they are very frustrating to deal with. Why not just get rid of them for good with an exceptional water softener system from Miami Water & Air? If you're ready to experience all of the benefits of softer water, call us today to learn more. We'd love to schedule a consultation at your South Florida home and answer any questions you may have.